At CXO Junction, we are thrilled to congratulate Kapil Mehrotra on his recent appointment as Group CTO & CISO at Dhanuka Agritech, a pioneering force in the Agri Input industry.
About Kapil Mehrotra:
With 26 years of experience spanning BFSI, Healthcare, IT Consulting, and AgriTech, Kapil is a technology visionary. His achievements include 300+ successful IT projects, digital strategy certification from IIM Bangalore, and leadership in AI/ML and Cyber Security. Kapil's expertise aligns perfectly with Dhanuka Agritech's mission to "Transform India through Agriculture."
About Dhanuka Agritech:
Dhanuka Agritech, known for its world-class crop protection solutions, has been serving Indian agriculture for over four decades. Their innovative interventions, including integrated crop management, drone technology, and automation, are revolutionizing Indian farming. With a presence reaching over 10 million Indian farmers, Dhanuka Agritech is a trusted name in the industry, with numerous awards and recognition for business excellence.
Under Kapil's leadership, Dhanuka Agritech is set to continue its remarkable journey of innovation and excellence in Indian agriculture. Congratulations, Kapil Mehrotra, on your outstanding contributions to technology and leadership, and we look forward to witnessing the positive impact you will make in this dynamic partnership.
Are you ready for Mumbai Meetup with CyberFrat?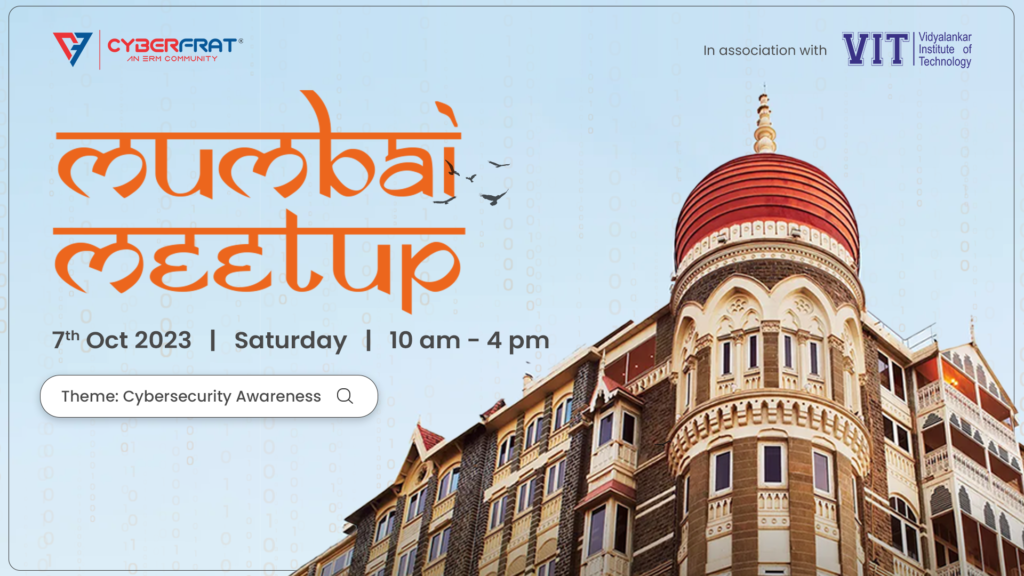 If you are an Enterprise Leader and would like to join our CXO Junction City Chapter Groups, register yourself here: