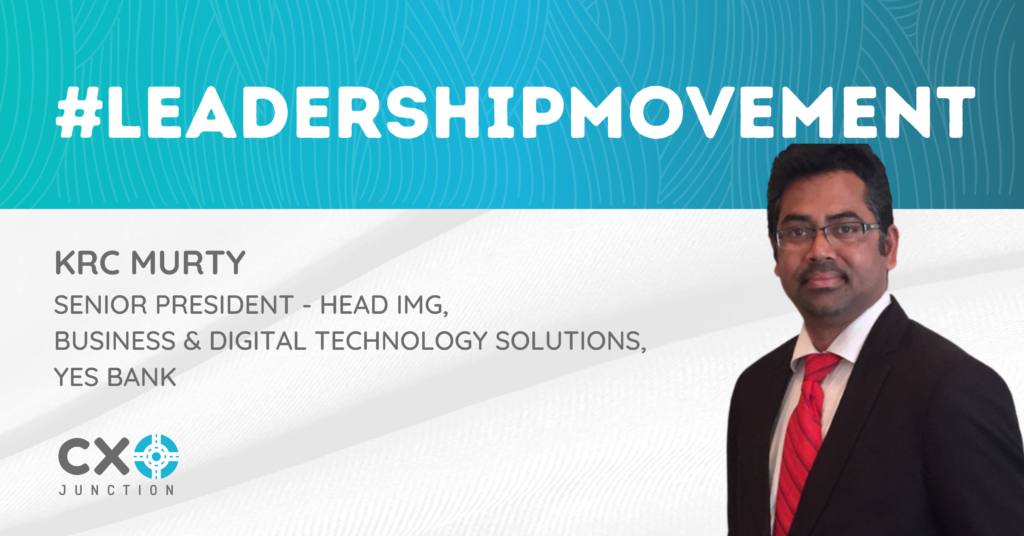 Respected KRC Murty has recently joined Yes Bank as  a Senior President – Head – IMG – Business & Digital Technology Solution. With years of commendable knowledge and expertise, He will spur innovation and will create a futuristic technological strategy and give a competitive edge in the future.  
About KRC Murty
KRC Murty, a seasoned professional with over 28 years of experience in IT and the BFSI segment, has an impressive track record working with renowned financial institutions like Times Bank/HDFC Bank, DSP Merrill Lynch, Deutsche Bank, and presently YES Bank. As Head of IT for YES Bank's "Run the Bank Function," he oversees production support for applications and digital channels. With expertise spanning infrastructure management, software development, project management, and client services, Murty brings a wealth of knowledge to his role. His enthusiasm, energy, and eagerness to learn enable him to stay at the forefront of IT advancements, making him a valuable asset to YES Bank and its digital transformation journey.
About Yes Bank
Yes Bank Ltd is a leading provider of retail and corporate banking solutions based in Mumbai, India. Their offerings include a wide range of financial services such as accounts, cards, loans, deposits, digital banking, and cash management. They also provide specialized services in areas like M&A advisory, capital market solutions, treasury management, and wealth management. With a focus on serving diverse clients, including individuals, businesses, institutions, and high net worth customers, Yes Bank has established a strong presence in the Indian banking sector. They are committed to delivering comprehensive financial solutions while ensuring customer satisfaction.

If you are an Enterprise Leader and would like to join our CXO Junction City Chapter Groups, register yourself here: