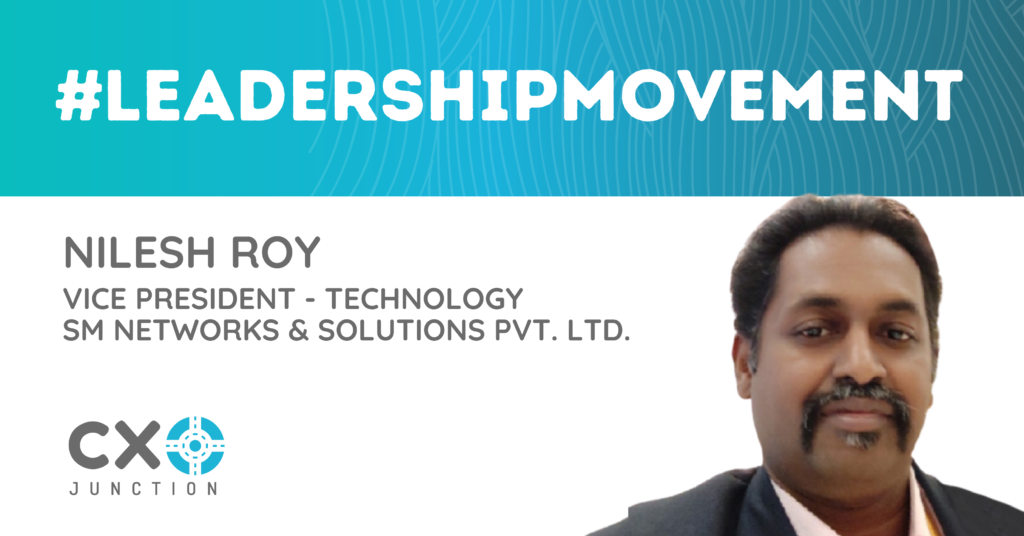 Leadership is the backbone of any successful organization, and CXO Junction is proud to announce a significant leadership movement as Nilesh Roy joins SM Networks & Solutions Pvt. Ltd. as a Vice President – Technology. With a distinguished career in the technology and telecommunications industry, Roy brings a wealth of experience and expertise to his new role, setting the stage for a new era of growth and innovation at SM Networks & Solutions Pvt. Ltd.
Nilesh Roy's leadership is expected to accelerate growth trajectory, enabling the organization to further expand its market presence and drive innovation in the rapidly evolving technology landscape. His strategic vision and digital transformation expertise align perfectly at the forefront of technological advancements. His ability to identify emerging trends and capitalize on market opportunities will undoubtedly contribute to the company's success in delivering cutting-edge solutions to its clients. Roy's people-centric leadership style, which emphasizes collaboration and innovation, is also expected to foster a culture of excellence and drive high performance within the organization. The company recognizes the importance of conducting business in an environmentally responsible manner and has implemented sustainability initiatives, such as reducing energy consumption and promoting responsible waste management. Roy's dedication to sustainability aligns values, and his leadership is expected to further strengthen the company's commitment to responsible business practices. His expertise in strategic planning, digital transformation, and sustainability is expected to propel the company to new heights of success.
About SM Networks & Solutions Pvt. Ltd:
SM Networks & Solutions is an ISO 9001 & ISO 27001 certified company with 17 years of rich experience in the CyberSecurity, IT Infrastructure, Business Continuity Domain and having an astonishing growth year on year since inception. With a Consistent and bullish growth graph of 100 Crore plus turn over, it has pledged to take this in an upward direction. It has also completed gigantic projects in Cyber Security, Information Availability, Datacentre, IT Infrastructure domains and is happy to take this expertise to all our customers.
A new generation professional services firm that helps companies identify, build and implement their next-generation Security and Cloud strategy. As a trusted advisor, it delivers the customer-centric services and advice to build a protected, smart and scalable technology infrastructure that leverages best practices, technology and business models based on Cloud and world-class security. The organization has expert 115+ team members and more than 750+ happy customers. SM Networks & Solutions take pride to announce milestone of ₹100CR which it has achieved this year.
.