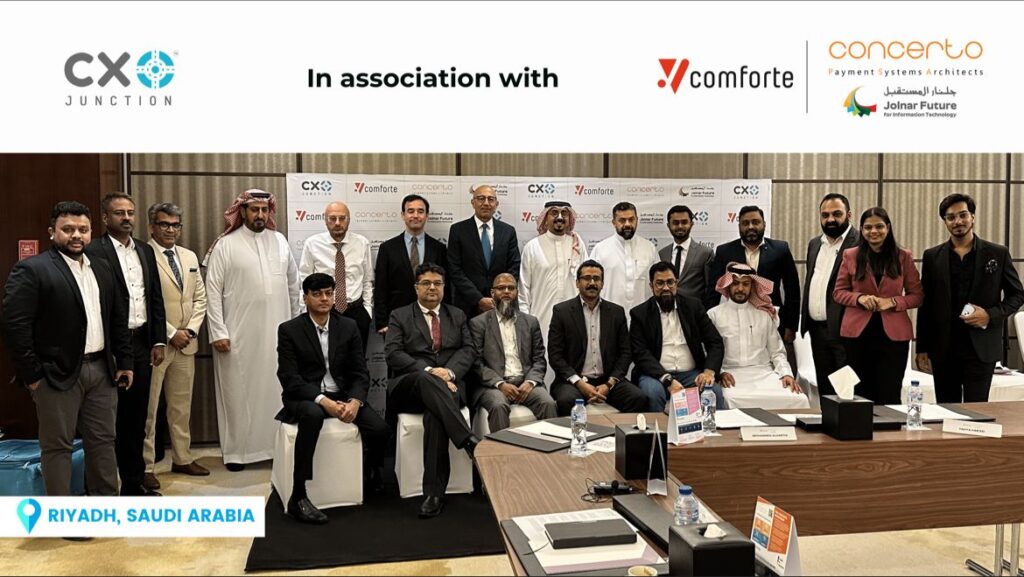 CXO Junction hosted a global event with leading experts discussing the importance of data security strategies for today's dynamic threat landscape.
The conversation highlights the significance of adopting a data-focused strategy, giving priority to data security and how it can improve operational processes. It encompasses a range of viewpoints, including harnessing data for new products, the influence of data on customer interactions, data classification, privacy, safeguarding, leveraging data for skill development, and the potential fallout from data breaches. The discourse also delves into evolving regulations and the necessity for all-encompassing data environments.
Notable figures joined us, Mr. Amru Kotb, Senior Vice President of Comforte AG; Mr. Saju Varghese and Mr. Jiss Jose, the Directors at Concerto Software & Systems Pvt. Ltd; Mr. AbdulWahab and Mr. Syed Mufeed, Country Manager at JolnarFuture. These distinguished speakers took the audience on a journey through the technical intricacies of data security, elucidating cutting-edge strategies to combat contemporary threats.
Founded in 1998, Comforte AG started as a connectivity solution provider for mission-critical systems. Today, it's a global leader in data security and cloud-native tokenization, serving 500+ enterprise clients worldwide. Learn more at http://www.comforte.com.
Concerto Software & Systems Pvt. Ltd. is a leading player in Payment Solutions, focusing on Electronic Transaction Processing and Transaction Security. Founded by dedicated professionals, Concerto provides top-notch e-payment solutions to 50+ clients across 18+ countries. They are also the preferred Services Partner of ACI Worldwide. To Learn More, Visit at http://www.concertosoft.com.
JolnarFuture IT distinguishes itself by prioritizing partnership in IT services. They skillfully blend technology and business requirements to tackle challenges, boost productivity, and seamlessly integrate with clients' organizations. Their goal is to be the trusted partner for businesses in the Middle East. Learn more at http://www.jolnarfuture.com/index.html.
CXO Junction's commitment to hosting events that foster thought leadership in various industries is now making a global impact. The roundtable discussion provided an invaluable platform for industry leaders to share their experiences and insights on cybersecurity, facilitating an exchange of ideas about the latest trends and best practices in the field. The event proved highly successful, leaving attendees eager for more collaborative initiatives from CXO Junction with Comforte AG, Concerto Software & Systems Pvt. Ltd, and JolnarFuture.